On Saturday, August 28, the McKenzie River Discovery Center (MRDC) was host to elected dignitaries and community members to update them on the events of the previous year and our ongoing programming to support and uplift the McKenzie River Valley community. The event took place a week before the one year anniversary of the Holiday Farm Fire which started on September 7, 2020 destroying over 431 homes, 173,000 acres and a multitude of commercial and other structures in the upper McKenzie River Valley from McKenzie Bridge to Vida before it was contained on October 12, 2020. Guests heard from Tom Hoyt, Board President who welcomed everyone and introduced Executive Director, Wisteria Stuart who shared images and stories from the previous year since her first day the morning of Tuesday September 8, 2020 when the fate of the Discovery Center at Old McKenzie Fish Hatchery Park and it's historic buildings was still unknown. (We survived!) and in the year following the fire the MRDC pivoted nearly 100% of programming to wildfire recovery, partnering with the EWEB, McKenzie Community Development Corporation, Northwest Youth Corps, Lane County, United Way, Ford Family Foundation, individual donors and others to clean up and remove hazardous debris onsite and support and serve the community including residents and businesses recovering from the fire.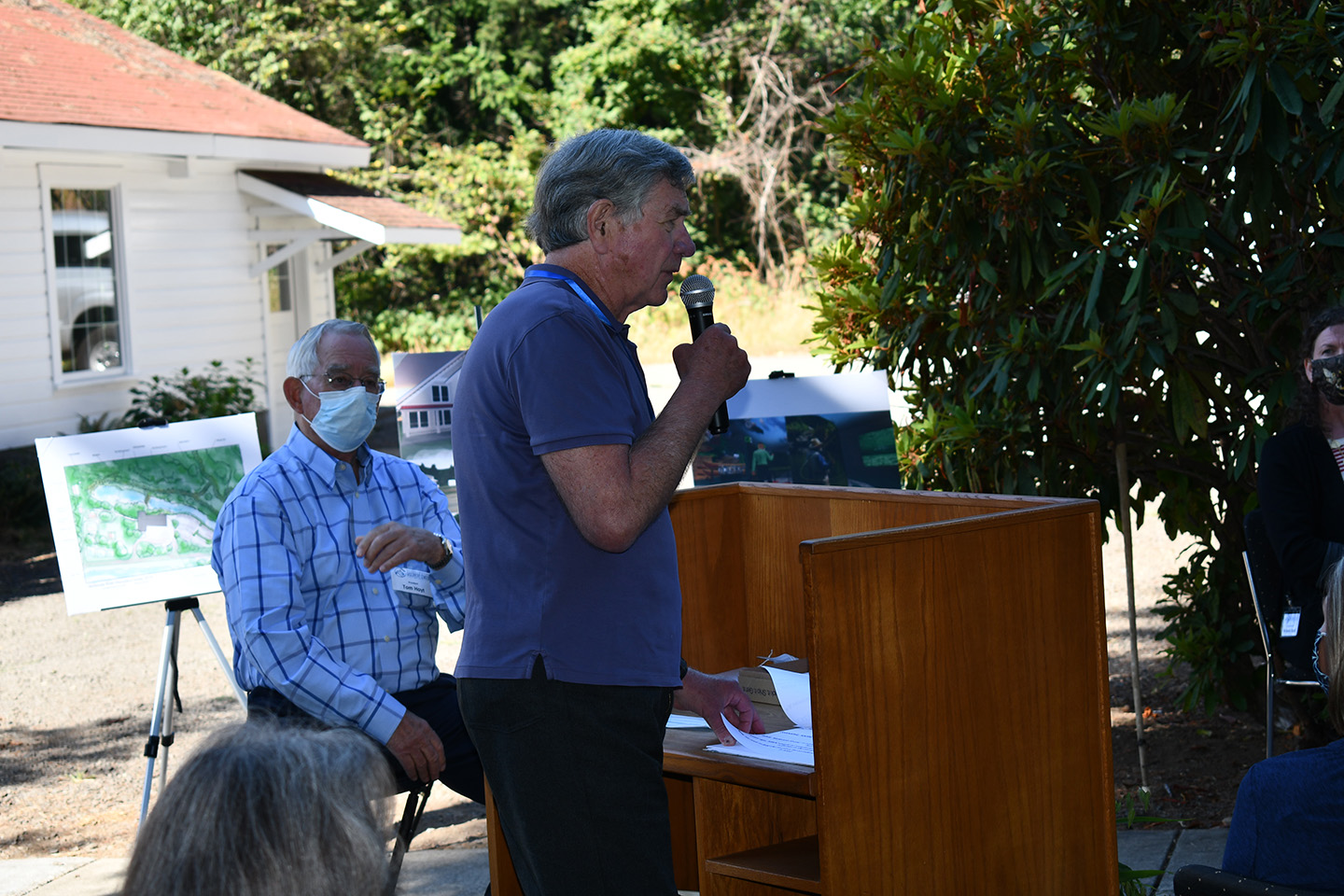 MRDC Vice President, Steve Mealey described the Discovery Center's plan to lead economic recovery in the McKenzie Corridor, which just two years ago had it's scenic byway designation expanded to include the area from Walterville to Blue River, almost half of which suffered significant loss from the fire. The Discovery Center's completion, planned for early summer 2025, will welcome as many as 50,000 visitors/year contributing as much as $7,000,000 to the area/year. Mealey shared the MRDC's goal of becoming a renowned destination attraction leading the recovery for a community in need.
Board member Ken Engleman of McKenzie River Reflections was there and filmed the event catching a couple of guests sharing their feedback on the project and the fundraising and climate environment in which we find our selves.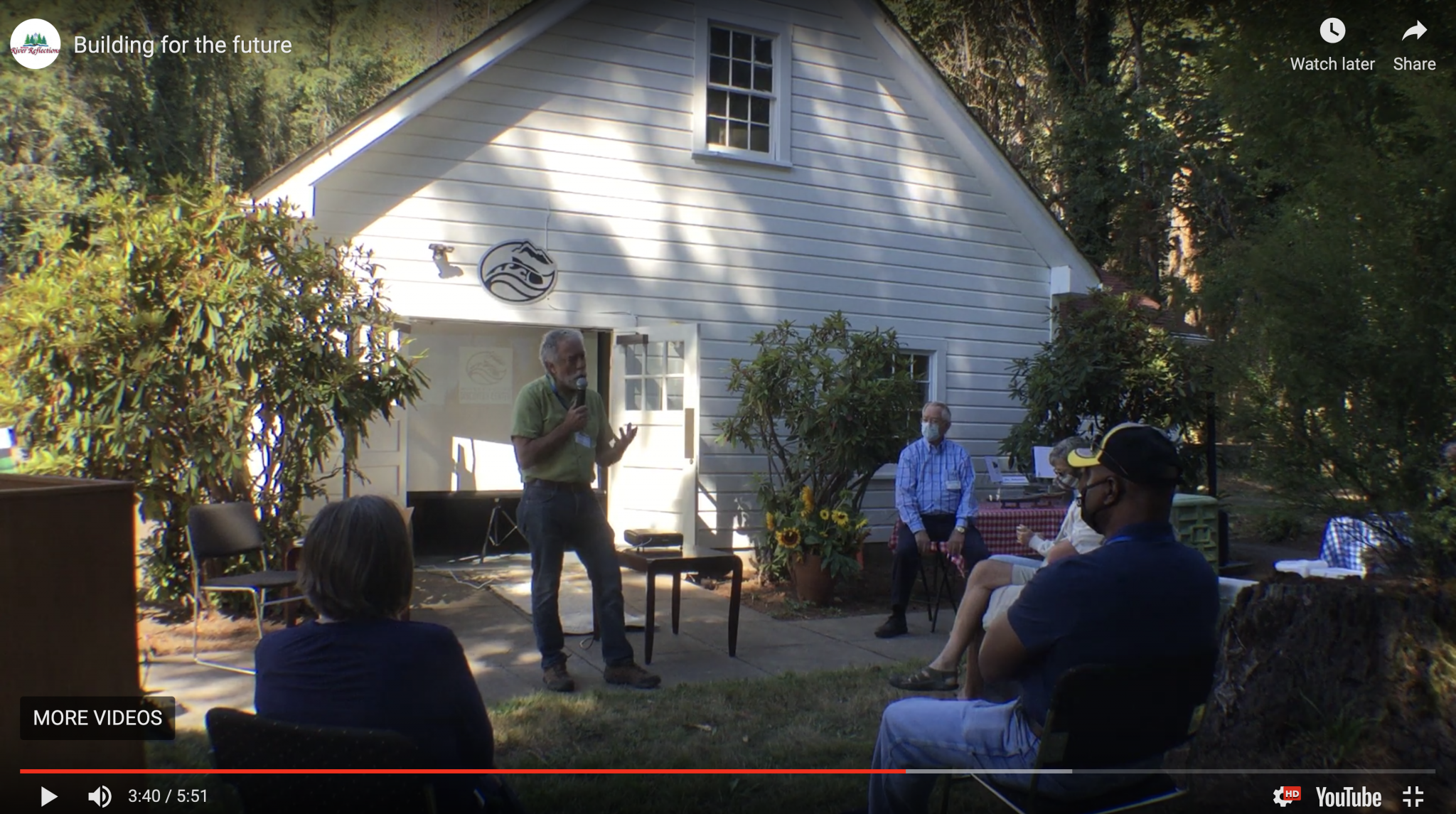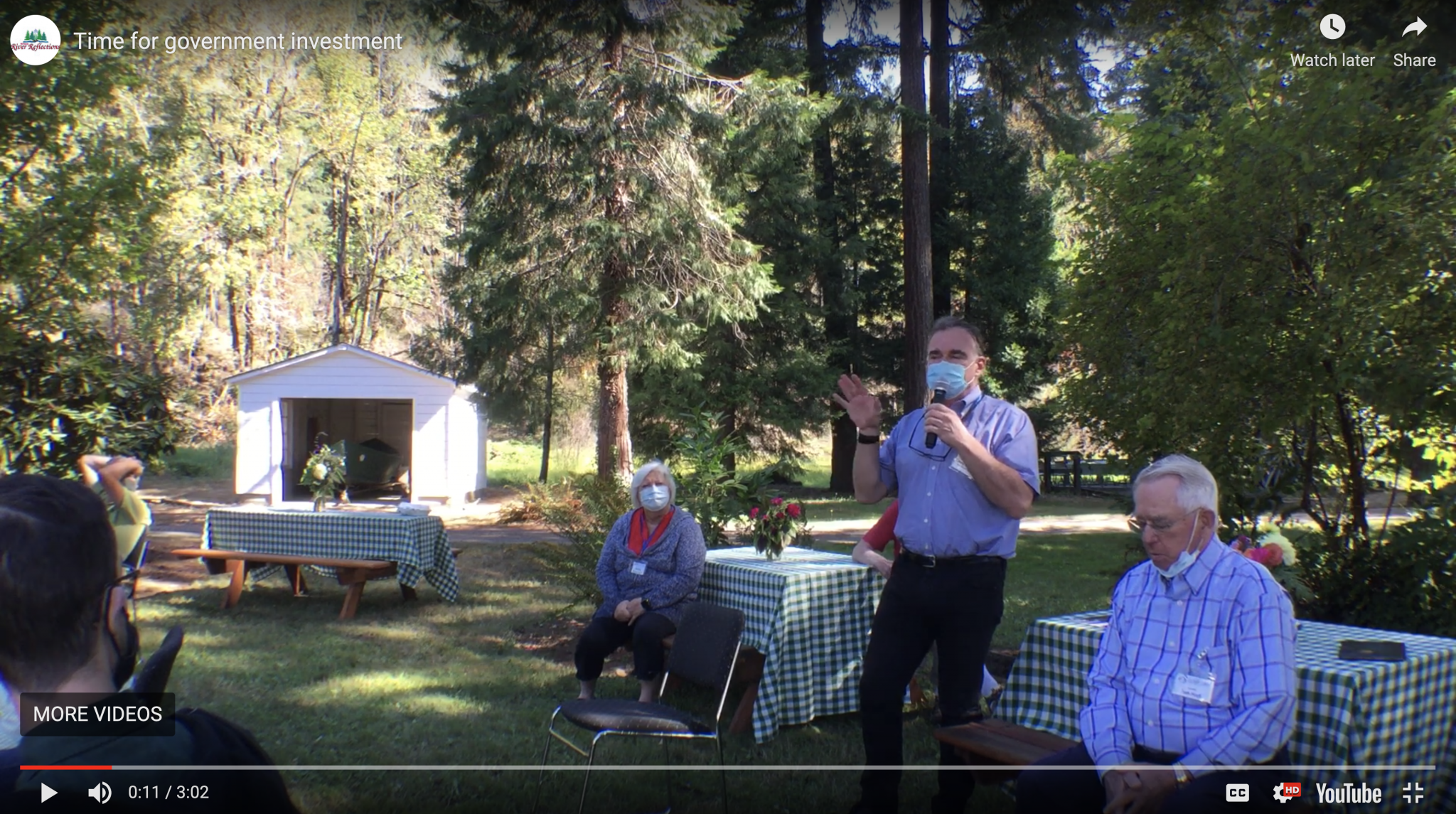 After a healthy discussion and question and answer period, guests, board and staff retired to a socially distanced outdoor River Guides lunch catered by the Board of Directors and McKenzie River Guide Steve Schaefers on the wildlife viewing deck overlooking the future Community Fishing Pond. It was a beautiful day celebrating our love of the river and it's iconic heritage alongside our grief for all that was lost in the Holiday Farm Fire one year ago.